Home > About Odessa
About Odessa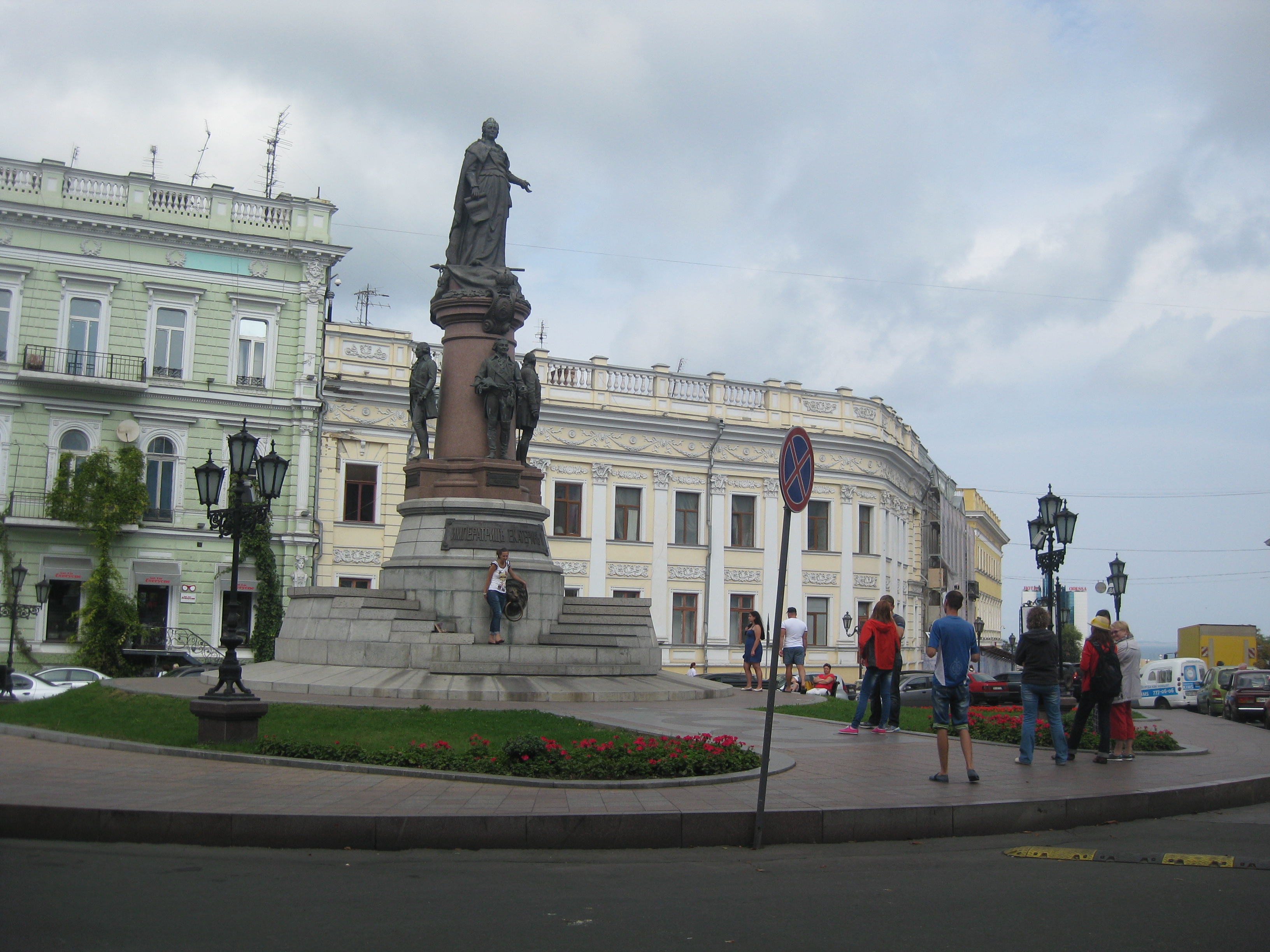 Odessa was founded by Catherine The Great in 1794. The area for the city was recommended by De Ribas and his close collabarator Franz de Volan as the proper site for the region's basic port with a good capacity to accommodate large fleets.
From 1795 to 1814 the population of Odessa increased 15 times and reached almost 20 thousand people. Franchman Duc de Richelieu who is considered one of the founding fathers of the city, served as the city's governor between 1803–1814 gained extraordinary reputation and contributed a lot to the city development.
From the very first times population of Odessa was extremely diverse Albanians, Armenians, Azeris, Bulgarians, Crimean Tatars, Frenchmen, Germans, Greeks, Italians, Jews, Poles, Romanians, Russians, Turks, Ukrainians. Jewish community was largely increasing during the 19th century, and by 1897 about 37% of Odessa population were comprised by Jews. They were severely persecuted repeatedly and were targetted in hundreds of anti-Jewish riots calld pogroms. Saving their lives Odessa Jews fled to other countries without full scale persecution.
Thus, the majority of Odessa's Jews immigrated to Israel, United States and some other Western countries in the period from 1970s to 1990s. Many of them made what sometimes known as "Little Odessa" in the Brooklyn neighborhood of Brighton Beach.
Multinational communities in the city have influenced different aspects of Odessa life. Unique mix of Russian, Ukrainian and Jewish culture contributed to the uniquely accented dialect of Russian spoken in Odessa only.
The population of Odessa today is more than 1 million people. It has Ukrainian naval base and many industries. Odessa is also well known for its largest in Europe outdoor market "Seventh Kilometr"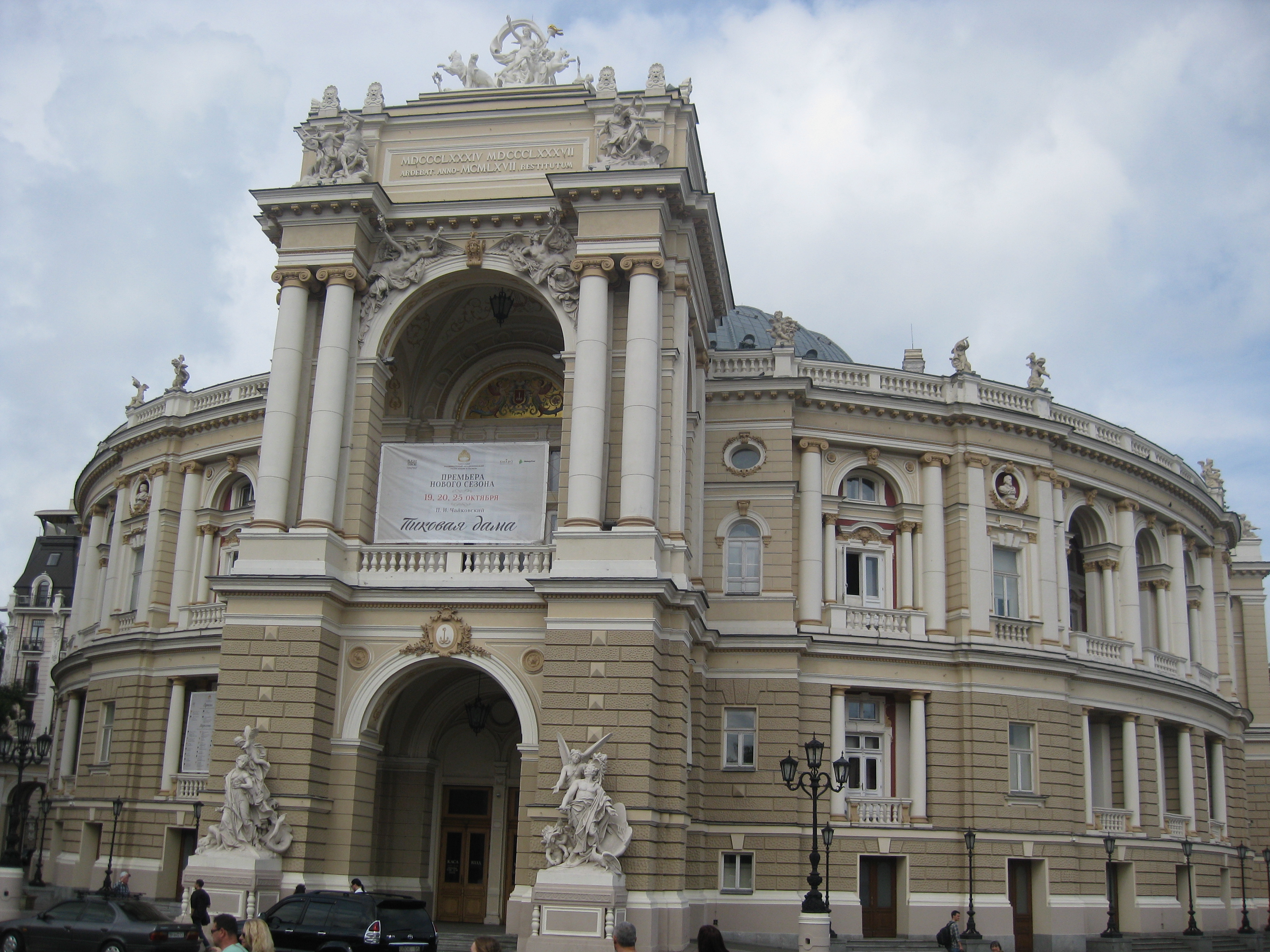 A number of tourists coming to Odessa each year is increasing. It is located in a nice climatic zone and has many places of interests for people from all over the world. The most famous building Odessa is known for is the Opera House which is one of the best in Europe. It is gorgeous and it is worth buying tickets to see if from inside even if you do not like opera. This is the most beautiful and impressive buildings in Odessa with its colonnade and façade decorated in Italian baroque style. There is a nice lawn with flowers and big fountain on the side of it on the way to Primorskiy Boulevard with shady platens and amazing view at the harbor. It is a common place for walks for both tourists and Odessans. The view from the top of Potemkin Steps is really fantastic. There are many big and small boats in the Sea Port which is also a place for different exhibitions. The famous statue after Duke de Richelieu is facing beautiful 192 steps of 142m length.
Arcadia is one the best recreation areas in Odessa with a numerous restaurants, cafes with a sea view and night clubs that are open in Summer. The clinest in Odessa beach with many attractions for people with children make the place real busy in Summer.
The catacombs underground museum is one of the places of interest for many tourists who like history. Basically these caves were made about two centuries ago by the first settlers of Odessa digging stones as a building material. In the process of stone mining the longest underground labyrinths in the world were created. They are approximately stretching up to 2.500 kilometers. During the Second
World War the catacombs served as hiding place for partisans fighting against German invaders. Now the underground museum of Partisan Glory in Nerubaiskoe is often visited by many tourists and students studying history.